June 17, 2020 — Technology Gone Rogue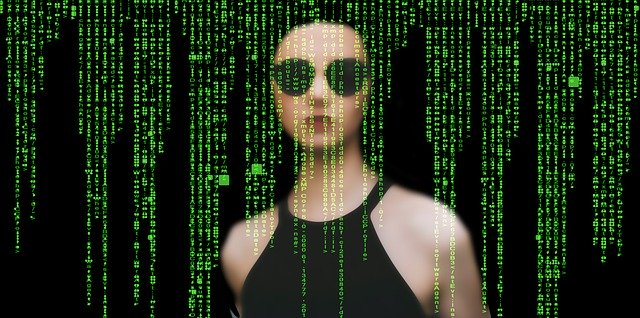 If you've never heard of the word deepfake, don't feel bad. After all, the term has only been in use since 2017.
In January 2019 CNN Business published a page dedicated to the dangers of deepfake videos. At the top is a section heading, "When seeing is no longer believing". The page cautioned,
"Deepfake technology could change the game … anyone could have the ability to make a convincing fake video, including some people who might seek to "weaponize" it for political or other malicious purposes."
Malicious Intent
In 2020, deepfake programs – often used to alter photos or recordings to seriously damage a group or individual's reputation – are popping up all over the Internet.
The New York Times posted an article in August 2019 titled, "This Video May Not Be Real". The Op-Ed starts with a video clip demonstrating just how clever video fakes can be.
Julie Smith, university professor and author of "Master the Media: How Teaching Media Literacy Can Save Our Plugged-In World" says,
"If a clip we see gives us a strong emotional response, that's our first clue to check it for authenticity."
But, knowing human nature, few people will bother to do that.
And, some experts say there may soon be no way to use technical means to tell a fake from a real recording. The fake will be that good.
More on deepfake's current status was covered in a Washington Post article, dated June 12, 2020, titled, "Top AI researchers race to detect 'deepfake' videos: 'We are outgunned'"
Goodbye Trust
According to Claire Wardle, author of the New York Times Op-Ed piece,
"The real danger of fakes — deep or shallow — is that their very existence creates a world in which almost everything can be dismissed as false."
Clearly, that is a dysfunctional state.
Photo credit: Matrix by Gerd Altmann, License: CC0.
---
May 8, 2020 – Lessons to Learn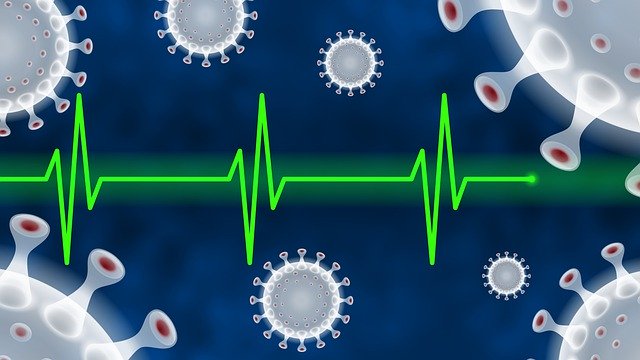 Washington DC TV station WTOP News and other news media posted, on April 4, 2020, an article titled, "A classic 'Twilight Zone' episode warns us how not to behave during a pandemic." The article early on says,
"If life during the Covid-19 pandemic makes it seem like you've entered "The Twilight Zone," that seminal sci-fi series about dread and paranoia, than you're more right than you realize. On March 4, 1960, it aired a classic episode that's a cautionary tale about how social order can quickly break down when an unseen threat causes fear to go viral."
The Twilight Zone season 1 episode 22 show was named, "The Monsters are Due on Maple Street". However, unlike the 1960 television program, the current pandemic, food shortages, and the fear people feel are all very real.
Blame Game
On March 16, 2020, the Brookings Institute posted its article called, "Lessons from past pandemics: disinformation, scapegoating, and social distancing." It said,
"One common element across historical pandemics is widespread disinformation, and COVID-19 has already spawned an impressive crop of conspiracy theories. Widespread panic, especially when it involves a disease with unknown and lethal consequences, lends itself perfectly to fringe notions reinforcing already-held world views."
Nations blame each other and, within them, people tend to be targeted if they don't look, or think, or worship exactly the way everyone else near them does. It's not a great time right now, for instance, to be an Asian in parts of Europe or a Muslim in a predominately Hindu India.
The Brookings Institute added,
"The most notorious historical parallel was the massacre of Jews in Western Europe during the Black Death, with suspicions of well-poisoning resulting in mass murder across several hundred communities."
Don't Deflect, Reflect
The fictional Maple Street story shined a light on how easily our minds can lead us to wrongly turn on someone else with tragic consequences.
Charlie Campbell, author of the book, "Scapegoat: A History of Blaming Other People," explains that from the beginning humankind has always blamed their action on others. He stated,
"… it's just an inbuilt system we have to deflect guilt elsewhere and make it easier to live the unexamined life. But now it's working overtime; nothing is our fault, it seems. … Whatever's wrong with us, there might not be a cure, but there's always a culprit."
Campbell continues:
"Man has achieved so much … We are taught all about these achievements but rarely about man's stupidity and the ways in which he deceives himself."
People like to joke there is no cure for 'stupid', but actually, there is. For starters, humankind must begin to look within and see ourselves more clearly.
Image credit: Corona by iXimus, License: CC0.
---
April 10, 2020 — Multiple Crises Time

Since the global pandemic has dominated the news for many weeks, it's easy to forget it's not the only significance thing happening right now.
The United Nations Food and Agricultural Organization (FAO) warned about another situation affecting a large segment of the world's population and which has been spreading as well. The FAO earlier stated,
"Along with climate shocks, conflict and acute food insecurity, the east Africa region now faces a hunger threat from Desert Locust. This is a scourge of biblical proportions."
Regional Crops Devoured
Echoing the FAO, AXIOS posted a March 9, 2020, article on its site with the title, "Locust swarms put millions at risk of starvation across Africa and Asia".
The coronavirus Covid-19 disease pandemic has exacerbated the already dire pestilence crisis. The AXIOS website refers to that in its March 30, 2020 follow-up article, "Coronavirus hampers efforts to fight locust swarms in East Africa".
Locations Swiftly Added
The Times of Israel posted an article on March 16, 2020 titled "Plague of locusts set to descend upon the Middle East in time for Passover".
AXIOS agreed with the Times of Israel that groups of Desert Locusts are on the move again.
"New Swarms also are forming in Yemen, and Iran … "
The Desert Locust swarms can consume as much food in one day as 35,000 people, according to FAO's Locust Watch. So, no wonder that website calls the Desert Locust,
"the most destructive migratory pest in the world"
Photo credit: Orangebrompton, License: CC BY-NC-SA 2.0.
Other African or Asian News and Other Middle East News
---
February 18, 2020 – State of World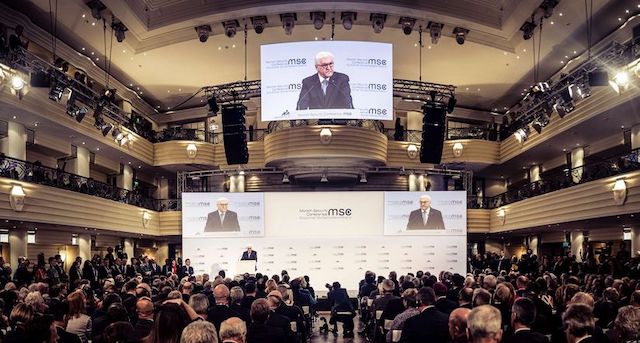 On February 14, 2020, the 2020 Security Conference began in Munich, Germany. German President Frank-Walter Steinmeier spoke about the state of international peace and security in his keynote address.
According to DW TV, He remarked,
"I would like to be able to say we, as a community of nations, have learned the lesson for eternity after 1945 …"
The year 1945 marks the end of the horrors of World War II and the rocky period leading up to it.
Reuters summarized some of the key points of his speech in its February 14, 2020 article titled, "U.S., China, Russia making world more dangerous: German president"
Current Outlook
In his address, President Steinmeier specifically reprimanded China, Russia, and the United States for putting national interests first in a quest to be "Great Again — even at the expense of neighbors and partners".
According to DW's Chief Political Correspondent, Melanie Crane, the President added that Germans also "tend to put our interests first and could do with a great deal more humility, curiosity, and the ability to see things through the perspective of others."
Crane indicated this "Me First" point of view predominates much of global thinking. It is also diametrically opposite to treating your neighbor just as you would like to be treated.
She cited the 2020 Pew Research Survey on NATO that shows now fewer than 40% of people, polled in 16 NATO member countries, favor sending their nation's army to defend an ally if Russia should attack.
Keynote photo courtesy of 2020 Munich Security Conference.
---
February 17, 2020 –Ten Days Reviewed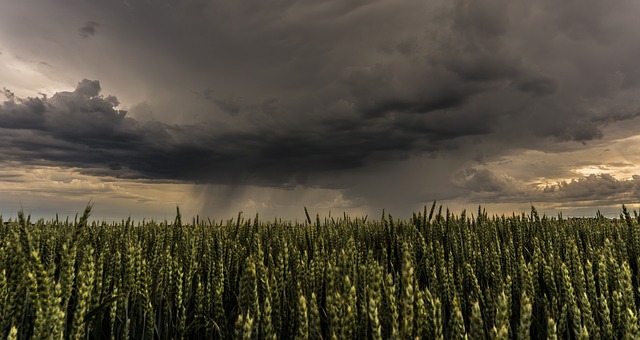 The year is still quite young, however, multiple significant events have already occurred in the geo-political arena. Look what happened just between February 1st and the 10th.
The BBC reported in a February 1st article titled, "Brexit: What will change after Friday, 31 January?" that the UK has officially left the EU. In the transitional phase, the UK and the EU are hashing out the future of trade between the two.
On February 6th, a DW News headline read, "German far-right scandal reflects the rise of Europe's populists". Thanks to the scandal, Angela Merkel's handpicked successor announced she would not run in the next national election. She also stepped down as CDU party head. For this and other reasons, some in Germany and elsewhere see an eerie similarity between the 1930s and the political world today.
The Washington Times February 9, 2020 headline read,"Coronavirus strains China's fast-growing economy". It took a major hit while other nations struggled to keep the newly discovered COVID-19 virus from becoming a global pandemic.
The Illinois Herald and Review wrote on February 9th that the "Syrian Army vows to keep up campaign against last rebel area". This extends the refugee problem cited as a source of tensions in numerous other nations.
A U.S. News & World Report Magazine February 10, 2020 headline said, "Scotland Is Taking Steps Toward Independence Vote: Sturgeon". Many people there want to vote on whether to stay part of the UK or pull away to rejoin the EU.
Photo Credit: Storm Coming, License: CC0.
---
Other News
Africa and Asia ◆ Environment ◆ Europe ◆ Global ◆ Health ◆ Middle East ◆ North America