October 5, 2019 — Tapped Out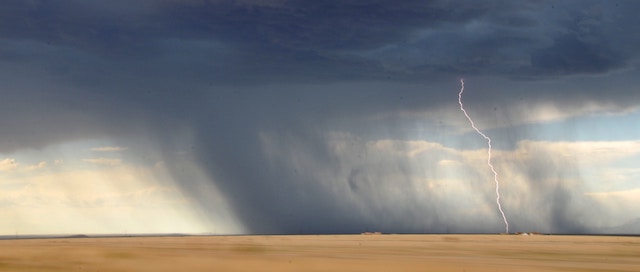 The weather has continued to be unusual this year and no long-term relief is in sight.
Along with the record-breaking high temperatures, again many locations this summer didn't have nearly enough rain. And, other places — like the Bahamas in the path of a Category Five hurricane — got too much water at once.

In recent years, some areas have also swung from far too little rain for one year to way too much the next. In either circumstance, land suffers.
Shocking Losses
According to a German Environmental Agency 2015 "Press Release", every year 10 million hectares, or close to 25 million acres, of land suitable for crops are lost across the world. Researchers also said almost four years ago, "The Earth Has Lost a Third of its Farmable Land in the Last 40 years". All the while, the number of people needing to eat continues to grow.
Water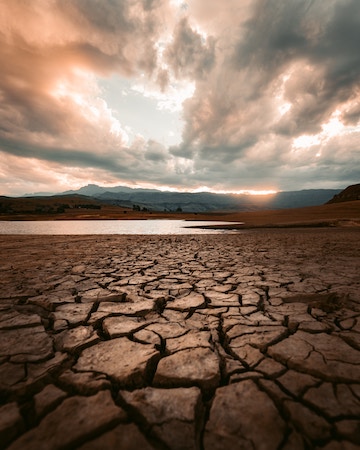 Without any food, humans can't last more than a few weeks. However, even more concerning is what is happening to the water supply. Without water to drink, we all know people die in a matter of days.
The New York Times, on August 6, 2019, ran an article covering water scarcity titled, "A quarter of humanity faces looming water crises". The same day, the World Resources Institute also ran one titled, "17 Countries, Home to One-Quarter of the World's Population, Face Extremely High Water Stress".
Note, one of the places seriously lacking water is the already volatile Middle East.
Photo credits: Storm in Desert by Lucy Chian, License: CC0; Dried-up Lake bed by Redcharlie, License: CC0.
---
September 11, 2019 — Surprise German Election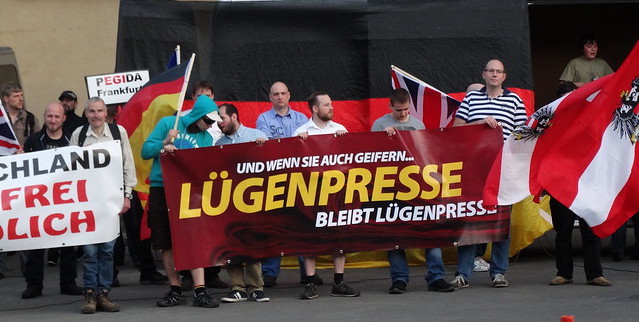 In early September Germany elected it's first neo-Nazi mayor, Stefan Jagsch. Sure, the town is very small and there were no other candidates. But many Germans were quite concerned anyway — given the stunning rise to power by Hitler and his Nazi's early in the last century.
The Day, a German TV news show, told viewers on Monday September 9, 2019 that Jagsch is from Altenstadt-Waldsiedlung, a place slightly north of Frankfurt in the state of Hesse. He is with the NPD, it added, which is considered an "extreme right wing" party quite similar to the old Nazis.
The National Democratic Party of Germany
One of the program's reporters stated that,
"Berlin authorities have twice sought and failed to ban the NPD as a threat to Germany's democratic order."
But, according to a DW News article titled, Germany: Neo-Nazi politician to be voted out after outcry", Germany's Constitutional Court didn't ban the NPD (National Democratic Party of Germany) in 2017 because it decided "the NPD was too weak to endanger democracy".
That is strikingly similar to what was said about the Nazis in the latter 1920s.
Legal Fight Brewing?
Moderate Germans take no comfort from the fact that an extreme right fascist party has governed its close neighbor Hungary since 2010. And, other nearby neighbors Poland, Czechoslovakia, and Austria have, at least, flirted with the idea.
Due to the swift negative reaction in other parts of Germany, the town council, which unanimously elected Jagsch, apparently had second thoughts. But, so far, they have not rescinded their move. In fact, the DW News article stated,
"Not all on the local council appeared to regret their decision."
Also, apparently Jagsch does not plan to step down without a fight.
Photo credit: Stefan Jagsch in 2015 by Oppostion 24, License: CC BY 2.0.
---
September 4, 2019 — More Brexit Drama

The decision of the UK to leave the EU has already cost the job of two prime ministers in roughly 3 years, David Cameron and Theresa May. And mere days after Boris Johnson became number three, his tenure as UK's prime minister was already in jeopardy.
Prime Minister Johnson championed the option of a 'No-Deal' as a strong UK tool in negotiations with the EU. He also obtained the Queen's permission to suspend the UK Parliament for 5 weeks from September 10th to October 14th.
These two actions did not go over well with many in the deeply divided parliament. Quite a few members of his own party, the Conservatives, even chose to switch their party allegiance or be kicked out of it because their objections were that strong. And, now the Conservatives no longer have a governing majority.
BBC News wrote about the second move in an August 31, 2019 article titled "Parliament suspension: Thousands protest across the UK"
Other UK Reactions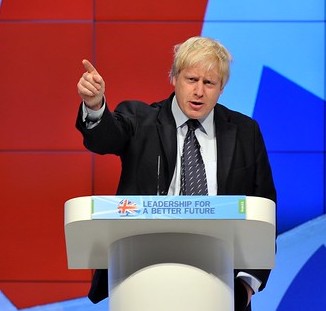 Some felt his two strategies backfired bigtime and he had no recourse but to call for a snap general election. Others saw it differently and claimed a new national election was really the Prime Minister's goal all along. But, for that the PM still needed parliament's votes.
One TV news commentator stated that the only option remaining open to the PM to stop a bill to prevent a 'No-Deal' was to "advise" the Queen to withhold her 'Royal Consent'. That blocks a bill from progressing and a stronger withholding of 'Royal Assent' can veto one in some circumstances. But, the 'Royal Assent' has not been withheld for centuries.
On September 4th, a motion calling for a new election on October 15th was defeated. However, the House of Commons, passed a bill to ask the EU for another extended deadline. The bill was worded in such a way to also essentially thwart the PM's No-Deal option. The next steps are for the other chamber, the House of Lords, to take a vote on it and, if passed, for the Queen to give her 'Royal Assent'.
Update 9-6-2019: The bill to request an extension passed in the House of Lords also.

Update 9-10-19: Bill to request an extension received Queen's assent, and Parliament is in recess — has been suspended— until October 14th.
This, remember, is all transpiring with only 8 weeks before the current Brexit deadline of October 31st.
Photo Credits: UK Parliament Building by Dan Forest, License: CC BY-NC 2.0; Prime Minister Johnson by Óglaigh na hÉireann, License: CC BY-NC 2.0.
To understand why this is happening from a biblical perspective, read Brian Orchard's January 11, 2019 Blog.
---
July 21, 2019 — Nasty Weather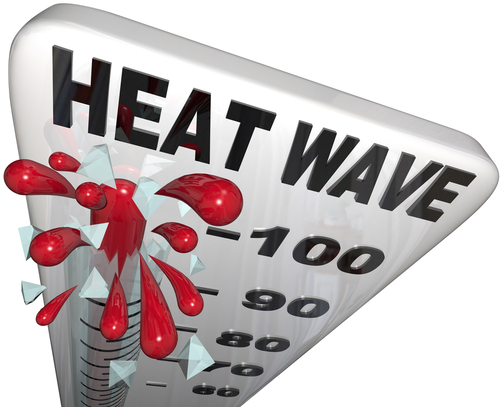 Weather.com meteorologists reported on the 30th of June 2019 that,
"A heat wave has set new all-time June record highs in eight European nations and an all-time record high in France."
The previous record for France had been set back in August 2003.
And, on July 19, 2019, Euronews wrote the following in an article titled "Europe could experience another heatwave next week".
"Scientists say that July is likely to be no different."
One scientist told Euronews,
"June was the hottest June on record and July is now shaping up to be the hottest July on record …"
Euronews added,
"The long-term forecasts right now seem to be indicating that Europe will experience extreme heat for much of the remainder of this summer …"
North America
Europe is not alone. America was also wilting.
On July 20, 2019, The Wall Street Journal published an article with the headline, "Dangerous Heat Wave Covers Much of U.S. It said,
"About 128 million people are under excessive-heat warnings from parts of Kansas and Nebraska to the East Coast, the National Weather Service said.
BBC News, the same day, published an article, "Some unexpected consequences of extreme heat". In it, people were reminded that when temperatures get high, air pollution worsens, roads buckle and crack, and planes are grounded.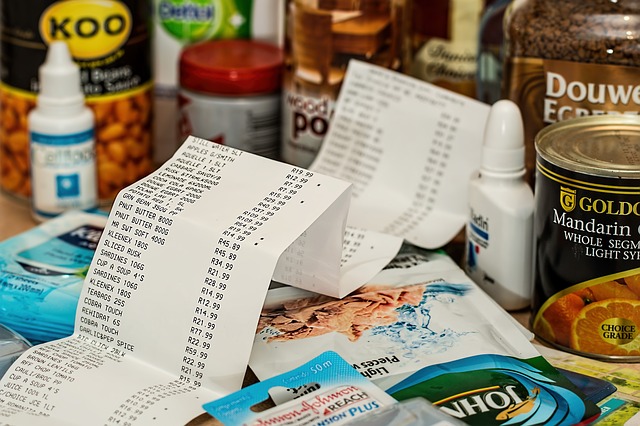 Also on July 20, 2019, ABC News Primetime weekend anchor told viewers about a power outage hitting Baltimore the night before adding to the discomfort of thousands of people sweltering in that city.
Agriculture suffers too when weather is bad which means again this year all of us will see higher food prices.
Photo credits: Shopping by Steve Buissinne, License: CC0.
Related ITN article: August 10, 2018 – The Wake Up Call
---
June 02, 2019 – EU Parliamentary Elections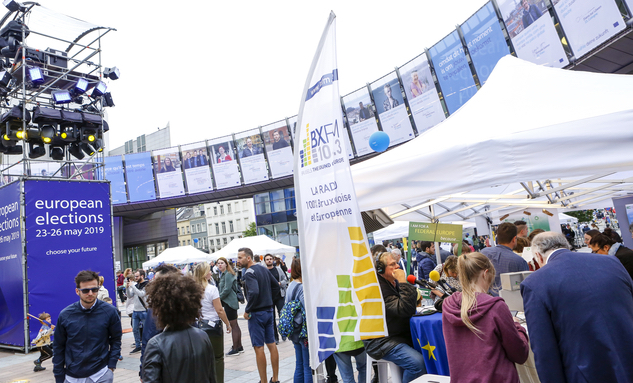 A total of 28 countries across the European Union went to the polls on Sunday May 26th.
Both strong pro-Europe and nationalist parties made gains while the traditional center-left and center right parties saw their numbers drop again.
What does it mean?
For starters, for the first time the two centrist parties, the Conservative party and the Social Democrats, need another party to form a governing coalition in the EU Parliament.
The traditional parties did not seem to grasp how important the topic of fighting climate change was, especially to younger voters. The Greens Party both in the EU Parliament and in Germany, profited from that.
Reflecting about those at the other end of the political spectrum, Max Hofmann DW Brussels Bureau Chief stated,
"Right now, the right-wing populists as they are called, or the nationalists, don't really have the numbers to inflict serious damage on the European Parliament or to obstruct businesses as usual."
But if the trend continues, he warned, that outcome will be inevitable.
Italy and the Bloc
A significant victory went to Matteo Salvini's far right Italian League (Lega) party.
Salvini commented to the press,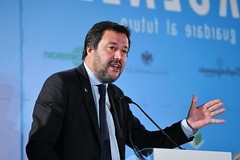 "Not only is the League the top party in Italy, but Marine Le Pen's is the top party in France, and in the UK Nigel Farage's party is first … it's the sign of a Europe that is changing."
The right-wing populist bloc that appears to be forming includes Italy's Matteo Salvini and his party, France's Marine Le Pen and her party, and Germany's AFD.
Not everyone is concerned though because the ultra-right was not able to unite in the past. Hungary's Prime Minister Victor Orban, for example, disagreed with other populists on a number of issues and is part of another voting group.
Hofmann took a more cautious view.
If they were to be joined by Hungary's and Poland's right-wing leading parties, he commented, they would be significantly more powerful.
And we can't rule out Austria becoming a part, in spite of what happened to its Chancellor the day after the EU elections.
They still won't powerful enough to take over the EU Parliament, but Hofmann said his concern was that history shows the effect on the establishment parties could still be a serious blow for democracy.
Great Britain
The voter backlash against established parties in the UK was devastating.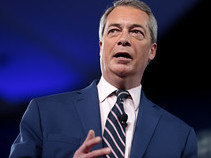 Ironically, the weeks old anti-EU Brexit Party of Nigel Farage ended up being the biggest winner.
Steve Baker UK Conservative MP told the media,
"The absolute stand-out here is if this had been a general election we wouldn't have won any seats, as Conservatives, and the right-wing Brexit Party would be governing the country."
Germany
The Head of the Berlin office of the European Council on Foreign Relations, Josef Janning, commented that,
"In the youngest age group, the Greens", in Germany "have more votes than the CDU and SPD combined, and that is quite a remarkable change."
Gauging the EU election results, the right-wing AFD Party now looks at the Greens, on the left, as its main competitor.
Shifts
As the world gets scarier, people are increasingly deserting the traditional parties for those more to the right and left.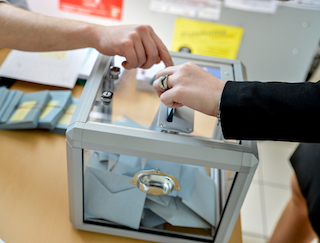 Perhaps, quite a few younger European voters do not feel the need to vote as their parents, grandparents, and great-grandparents did; in part, because they didn't actually experience the horrors of World War II, or the devastation it caused, nor the political extremes that preceded it.
Many of those who voted for the Greens fear that humanity is headed for extinction due to Global Warming. To them, established politicians aren't acting on the issue fast enough.
On the other hand, Hofmann says populist parties — allegedly coached by former White House Chief Strategist Steve Bannon — are making statements like we might have Global Warming; but it's not man-made. And, even if it is; we can't do anything about it. Or, they propose such things as building higher walls to keep out the oceans.
Perilous Times
It's worth repeating, and the major news outlets are now saying — the Europe of yesterday and today won't be the Europe of tomorrow. But when it comes to the shifting political climate, Europe is, by no means, alone.
If the polarization of people worldwide and other societal flaws continue on unchecked; conditions on planet earth are going to get so bad, only God can save us.
Photo Credits: EU 2019 Elections courtesy of EU; Salvini by Confartigianato Imprese, License: CC BY-NC-SA 2.0; Farage by Gage Skidmore License: CC BY-SA 2.0; French Voting courtesy of EU.
Related Items: Changing Face of Europe and US of Europe?
---
May 24, 2019 – Dead Sea Going?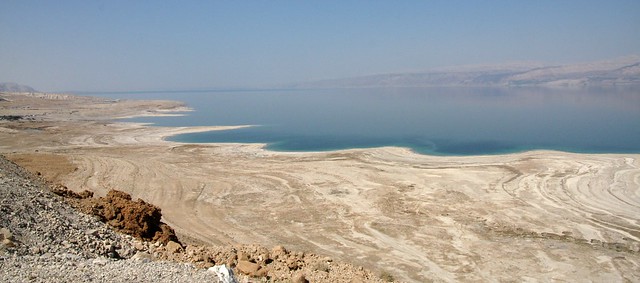 In late April 2019, a very interesting documentary titled "Saving the Dead Sea " aired on PBS's NOVA, a long running American TV science series. (It can be rented from Apple's iTunes, as part of a NOVA package, or as an individual program from Amazon's Prime Video.)
The episode's description stated,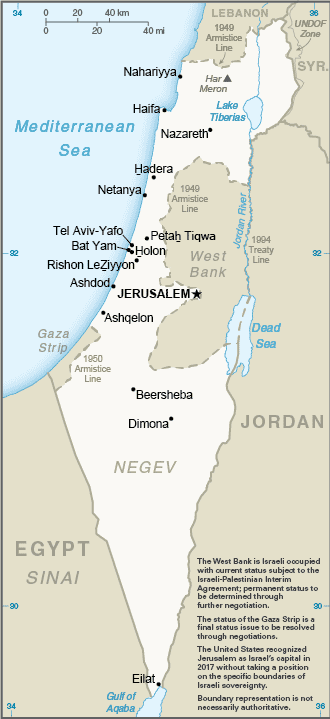 "As the Dead Sea shrinks, engineers prepare a daring solution: connect it with the Red Sea by way of a massive desalinization plant. If it works, it could stabilize the legendary lake and ease regional tensions."
The Dead Sea is located in a highly contested area of the Middle East. The Jordan River which flows south into it, and the sea itself, serve as a divider between the Palestinian West Bank and Israel to the west and Jordan on the east.
It is technically considered a lake, since it is landlocked. However, because of its size and the fact that the water is salty, people refer to it as a sea.
Then and Now
The Dead Sea's earliest known name is recorded in Genesis, the first section of the Judeo-Christian scriptures. There it is called "the Salt Sea".
But, by the Time of the Roman Empire many were referring to it as the Dead Sea. It was so much saltier than the oceans, that any fish, swept into it from the sometimes swollen Jordan River, would rapidly die.
No water lifeforms, other than a few microbes, survive in it.
The Dead Sea has shrunk or expanded over the millennia. According to the Encyclopaedia Britannica's article, " The Dead Sea ",
"It rose to its highest level, 1,275 feet (389 metres) below sea level, in 1896 but receded again after 1935 …". To this day, it continues to shrink for a variety of reasons.
The Future
The same scriptures that preserved its earliest name also indicate that the Dead Sea will not permanently disappear, as some now fear.
You can find that in the section bearing the name of the prophet Ezekiel in chapter 47.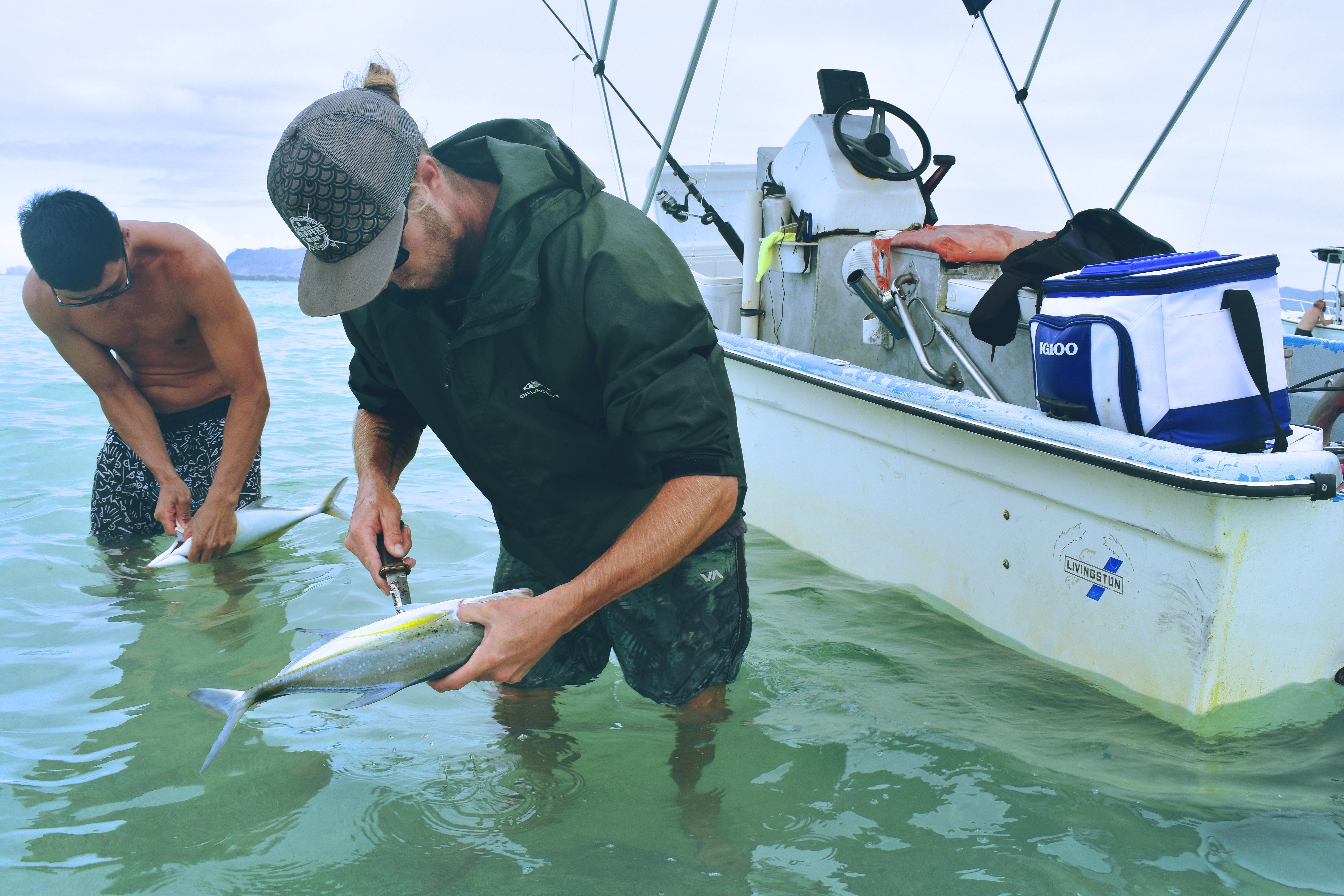 It states in the future the sea's water composition will change for the better, and it will be well beyond what anyone currently expects to accomplish. This big body of water is destined to become such a dream fishing location in the future, its current name simply will not do.
More details are contained elsewhere in the book and from them one thing becomes clear: As ambitious and innovative as the desalination plan is, it won't fully achieve the radical — indeed miraculous and restorative — change promised for the super salty lake and the arid region around it.
Photo Credits: Dead Sea by Honkanen Jonas, License: CC BY-NC 2.0; Map courtesy of CIA Maps; Fishermen by Drew Farwell, License: CC0.
---
April 12, 2019 – Israel

April, this year, is a significant time for the modern-day nation of Israel.
As widely reported by the media, Israel's national elections were held on April 9, 2019. The Likud party won; and most expect her to-the-right leader, Prime Minister Benjamin Netanyahu, to retain his position.
The Jerusalem Post and other news sources posted an April 12, 2019 Reuters article, "Explainer: Israeli Election–With the Final Count In, Who Won and Who Loss?" It clarified the role of President Reuven Rivlin of Israel in the election process. The article explained that,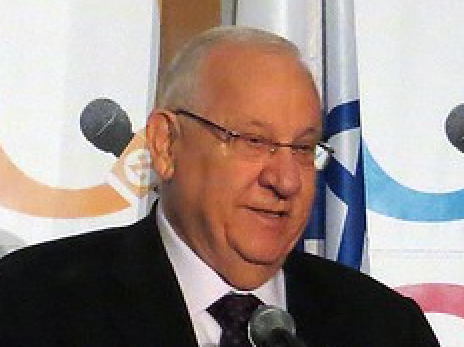 "Next week Israel's president consults with the leaders of each party about their preference for prime minister. He then names the person who he believes has the best chance of putting together a government."
Heifer Candidates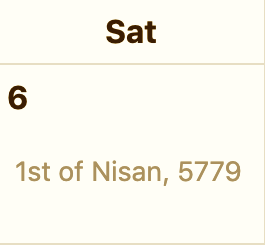 Less well known is the news reported by Israel's Temple Institute that two more "red heifers" were born the first week of April. Their arrival was announced on its Temple Radio program on Nisan 1 — the beginning of the year on the Hebrew calendar. On the calendar used in the Western world the date was April 6, 2019.
These two join another heifer candidate born in August 2018. The Temple Institute said the three are at "an undisclosed location in the Golan Heights". For the part a red heifer will play future events, see our January 02, 2019 article, Jerusalem Sacrificial Altar.
All are part of the Temple Institute's Raise a Red Heifer in Israel program. The ashes from the oldest of them, if she remains qualified, could be ready as early as Autumn 2020 — or by 2021, if the religious authorities involved conclude that the red heifer has to be no younger than three years old.
Photo Credits: President by Alan Kotok, License: CC BY 2.0; Calendar date courtesy of Danny Sandinoff and Michael J. Radwin of HebCal.
---
Other News
Africa and Asia ◆ Environment ◆ Europe ◆ Global ◆ Health ◆ Middle East ◆ North America