February 18, 2020 – State of World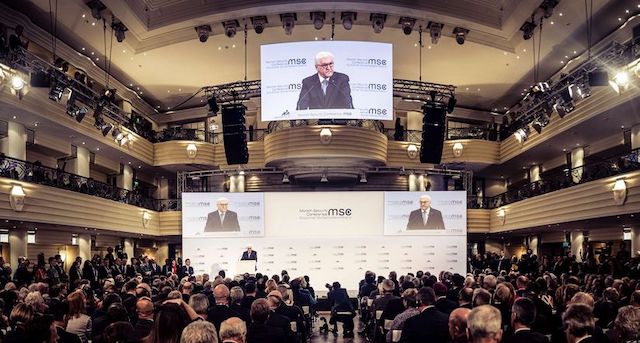 On February 14, 2020, the 2020 Security Conference began in Munich, Germany. German President Frank-Walter Steinmeier spoke about the state of international peace and security in his keynote address.
According to DW TV, He remarked,
"I would like to be able to say we, as a community of nations, have learned the lesson for eternity after 1945 …"
The year 1945 marks the end of the horrors of World War II and the rocky period leading up to it.
Reuters summarized some of the key points of his speech in its February 14, 2020 article titled, "U.S., China, Russia making world more dangerous: German president"
Current Outlook
In his address, President Steinmeier specifically reprimanded China, Russia, and the United States for putting national interests first in a quest to be "Great Again — even at the expense of neighbors and partners".
According to DW's Chief Political Correspondent, Melanie Crane, the President added that Germans also "tend to put our interests first and could do with a great deal more humility, curiosity, and the ability to see things through the perspective of others."
Crane indicated this "Me First" point of view predominates much of global thinking. It is also diametrically opposite to treating your neighbor just as you would like to be treated.
She cited the 2020 Pew Research Survey on NATO that shows now fewer than 40% of people, polled in 16 NATO member countries, favor sending their nation's army to defend an ally if Russia should attack.
Keynote photo courtesy of 2020 Munich Security Conference.
---
February 17, 2020 –Ten Days Reviewed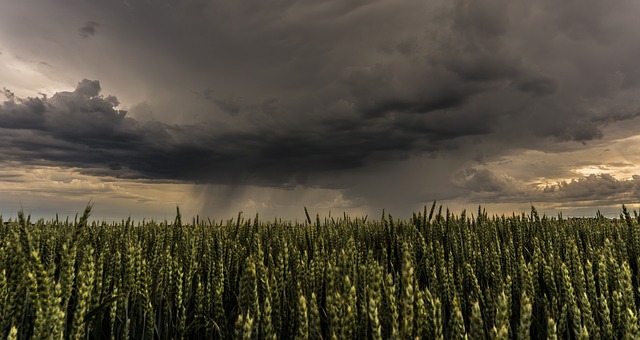 The year is still quite young, however, multiple significant events have already occurred in the geo-political arena. Look what happened just between February 1st and the 10th.
The BBC reported in a February 1st article titled, "Brexit: What will change after Friday, 31 January?" that the UK has officially left the EU. In the transitional phase, the UK and the EU are hashing out the future of trade between the two.
On February 6th, a DW News headline read, "German far-right scandal reflects the rise of Europe's populists". Thanks to the scandal, Angela Merkel's handpicked successor announced she would not run in the next national election. She also stepped down as CDU party head. For this and other reasons, some in Germany and elsewhere see an eerie similarity between the 1930s and the political world today.
The Washington Times February 9, 2020 headline read,"Coronavirus strains China's fast-growing economy". It took a major hit while other nations struggled to keep the newly discovered COVAD-19 virus from becoming a global pandemic.
The Illinois Herald and Review wrote on February 9th that the "Syrian Army vows to keep up campaign against last rebel area". This extends the refugee problem cited as a source of tensions in numerous other nations.
A U.S. News & World Report Magazine February 10, 2020 headline said, "Scotland Is Taking Steps Toward Independence Vote: Sturgeon". Many people there want to vote on whether to stay part of the UK or pull away to rejoin the EU.
Photo Credit: Storm Coming, License: CC0.
---
December 13, 2019 – UK Vote Affects Brexit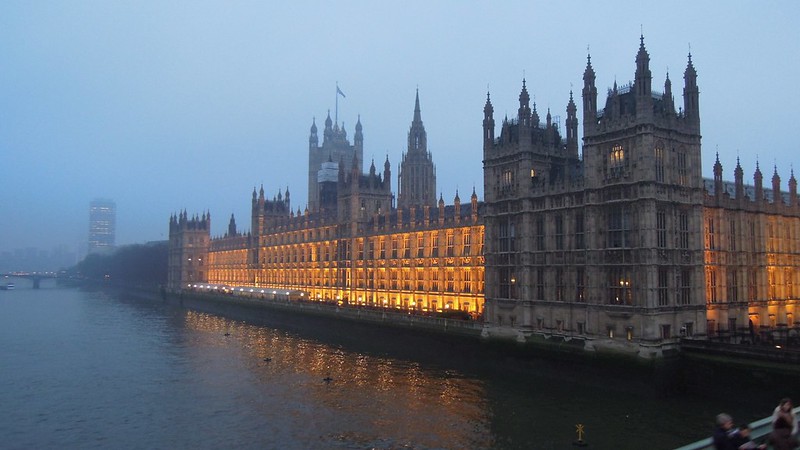 UK's Parliament continued to not ratify the Brexit agreement, but Prime Minister Boris Johnson finally got his wish for a snap national election. UK's citizens went to the polls on Thursday, December 12, 2019.
Early that day, the New York Post posted an article titled "UK election: Crucial vote could decide the fate of Brexit". The article indicated the Prime Minister was gambling that he — along with enough other people willing to go along with him — would warm a seat in the House of Commons after the vote. That way he could "Get Brexit done".
The media reported Prime Minister Boris Johnson's bet paid off. Of the 650 seats his party, the Conservatives, won 365; and only 326 were needed for them to have a majority. BBC wrote that paves the way for the UK to leave the EU next month.
But in its article on December 13th titled, "Brexit: what happens now?", BBC reminded everyone, "If the UK leaves the EU on 31 January, that is just step one in a very complicated process".
For other reasons too, the road ahead could prove quite bumpy.
Northern Ireland and Scotland
Some think Northern Ireland and/or Scotland will try to secede from the UK because of a wish to remain part of the EU.
The Scottish National Party led by Scottish First Minister, Nicola Sturgeon, won 48 of its country's 59 seats. She stated to BBC,
"Boris Johnson has a mandate to take England out of the EU but he must accept that I have a mandate to give Scotland a choice for an alternative future."
Photo Credit: UK Parliament by David McKelvey, License: CC BY-NC-ND 2.0.
---
October 5, 2019 — Tapped Out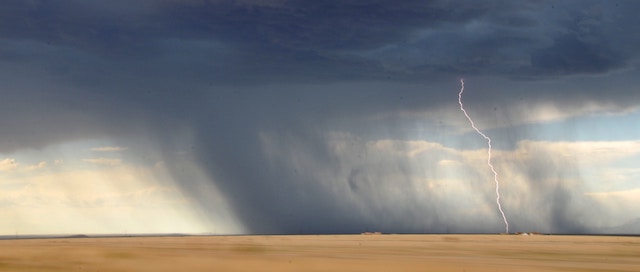 The weather has continued to be unusual this year and no long-term relief is in sight.
Along with the record-breaking high temperatures, again many locations this summer didn't have nearly enough rain. And, other places — like the Bahamas in the path of a Category Five hurricane — got too much water at once.

In recent years, some areas have also swung from far too little rain for one year to way too much the next. In either circumstance, land suffers.
Shocking Losses
According to a German Environmental Agency 2015 "Press Release", every year 10 million hectares, or close to 25 million acres, of land suitable for crops are lost across the world. Researchers also said almost four years ago, "The Earth Has Lost a Third of its Farmable Land in the Last 40 years". All the while, the number of people needing to eat continues to grow.
Water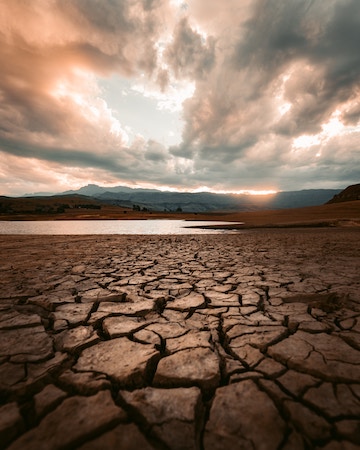 Without any food, humans can't last more than a few weeks. However, even more concerning is what is happening to the water supply. Without water to drink, we all know people die in a matter of days.
The New York Times, on August 6, 2019, ran an article covering water scarcity titled, "A quarter of humanity faces looming water crises". The same day, the World Resources Institute also ran one titled, "17 Countries, Home to One-Quarter of the World's Population, Face Extremely High Water Stress".
Note, one of the places seriously lacking water is the already volatile Middle East.
Photo credits: Storm in Desert by Lucy Chian, License: CC0; Dried-up Lake bed by Redcharlie, License: CC0.
---
September 11, 2019 — Surprise German Election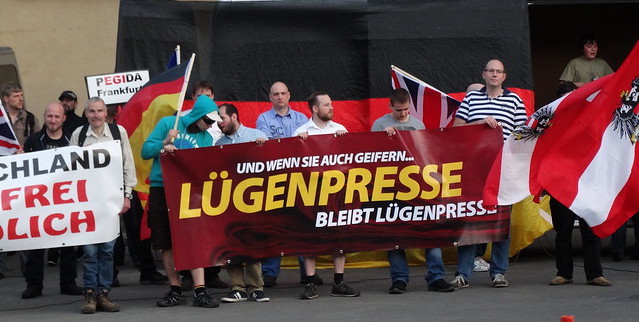 In early September Germany elected it's first neo-Nazi mayor, Stefan Jagsch. Sure, the town is very small and there were no other candidates. But many Germans were quite concerned anyway — given the stunning rise to power by Hitler and his Nazi's early in the last century.
The Day, a German TV news show, told viewers on Monday September 9, 2019 that Jagsch is from Altenstadt-Waldsiedlung, a place slightly north of Frankfurt in the state of Hesse. He is with the NPD, it added, which is considered an "extreme right wing" party quite similar to the old Nazis.
The National Democratic Party of Germany
One of the program's reporters stated that,
"Berlin authorities have twice sought and failed to ban the NPD as a threat to Germany's democratic order."
But, according to a DW News article titled, Germany: Neo-Nazi politician to be voted out after outcry", Germany's Constitutional Court didn't ban the NPD (National Democratic Party of Germany) in 2017 because it decided "the NPD was too weak to endanger democracy".
That is strikingly similar to what was said about the Nazis in the latter 1920s.
Legal Fight Brewing?
Moderate Germans take no comfort from the fact that an extreme right fascist party has governed its close neighbor Hungary since 2010. And, other nearby neighbors Poland, Czechoslovakia, and Austria have, at least, flirted with the idea.
Due to the swift negative reaction in other parts of Germany, the town council, which unanimously elected Jagsch, apparently had second thoughts. But, so far, they have not rescinded their move. In fact, the DW News article stated,
"Not all on the local council appeared to regret their decision."
Also, apparently Jagsch does not plan to step down without a fight.
Photo credit: Stefan Jagsch in 2015 by Oppostion 24, License: CC BY 2.0.
---
September 4, 2019 — More Brexit Drama

The decision of the UK to leave the EU has already cost the job of two prime ministers in roughly 3 years, David Cameron and Theresa May. And mere days after Boris Johnson became number three, his tenure as UK's prime minister was already in jeopardy.
Prime Minister Johnson championed the option of a 'No-Deal' as a strong UK tool in negotiations with the EU. He also obtained the Queen's permission to suspend the UK Parliament for 5 weeks from September 10th to October 14th.
These two actions did not go over well with many in the deeply divided parliament. Quite a few members of his own party, the Conservatives, even chose to switch their party allegiance or be kicked out of it because their objections were that strong. And, now the Conservatives no longer have a governing majority.
BBC News wrote about the second move in an August 31, 2019 article titled "Parliament suspension: Thousands protest across the UK"
Other UK Reactions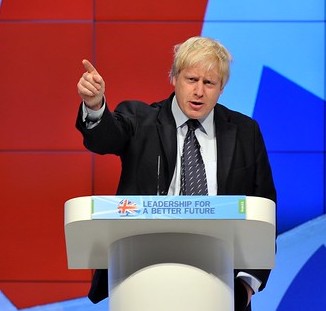 Some felt his two strategies backfired bigtime and he had no recourse but to call for a snap general election. Others saw it differently and claimed a new national election was really the Prime Minister's goal all along. But, for that the PM still needed parliament's votes.
One TV news commentator stated that the only option remaining open to the PM to stop a bill to prevent a 'No-Deal' was to "advise" the Queen to withhold her 'Royal Consent'. That blocks a bill from progressing and a stronger withholding of 'Royal Assent' can veto one in some circumstances. But, the 'Royal Assent' has not been withheld for centuries.
On September 4th, a motion calling for a new election on October 15th was defeated. However, the House of Commons, passed a bill to ask the EU for another extended deadline. The bill was worded in such a way to also essentially thwart the PM's No-Deal option. The next steps are for the other chamber, the House of Lords, to take a vote on it and, if passed, for the Queen to give her 'Royal Assent'.
Update 9-6-2019: The bill to request an extension passed in the House of Lords also.

Update 9-10-19: Bill to request an extension received Queen's assent, and Parliament is in recess — has been suspended— until October 14th.
This, remember, is all transpiring with only 8 weeks before the current Brexit deadline of October 31st.
Photo Credits: UK Parliament Building by Dan Forest, License: CC BY-NC 2.0; Prime Minister Johnson by Óglaigh na hÉireann, License: CC BY-NC 2.0.
To understand why this is happening from a biblical perspective, read Brian Orchard's January 11, 2019 Blog.
---
Other News
Africa and Asia ◆ Environment ◆ Europe ◆ Global ◆ Health ◆ Middle East ◆ North America