July 01, 2021 – Summertime Blues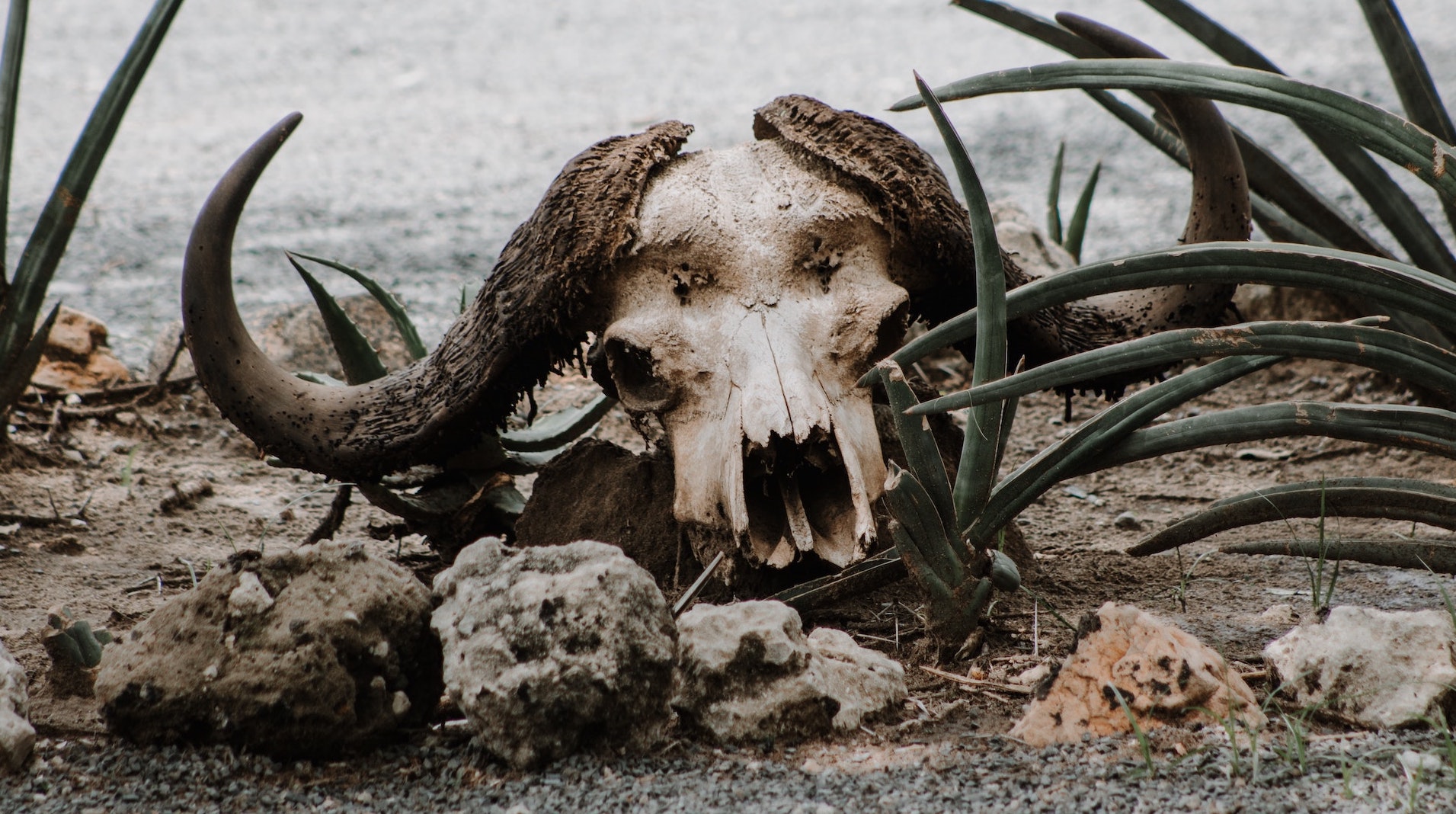 Over half a year ago, USA Today said the American West was abnormally dry and a scientific study predicted a mega-drought, an intense one lasting 10 years or more, was developing. This was covered in our In the News item, "December 16, 2020 — 2020 Wraps Up",
Unprecedented Temps
DW's The Day TV anchor Brent Goff reported on June 21st, Summers first day, that "Phoenix, Arizona … set an all-time record of five consecutive days of 115°F." That's 46°C.
On June 29th, CBS's primetime news anchor Nora O'Donnell stated, "The Pacific Northwest is broiling in temperatures never seen before."
Actually, much of the USA was suffering from abnormally high temperatures in the last part of June even though not all highs were record breaking.
The Accuweather Website confirmed in several articles that heat records were being smashed from California all the way up to Alaska.
Canada
On June 30th, British Columbia's Premier, John Horgan, reminded DW News TV that Canada had the reputation of being the second coldest country in the world during wintertime. But in late June in Western Canada, it was anything but chilly.
AccuWeather posted the following about a record broken on the 29th:
"To highlight how unusually hot it has been for southern British Columbia, Lytton's all-time high of 121 F (49.4 C) is higher than any temperature ever recorded in Las Vegas, Nevada, which has only ever seen the temperature climb to 117 F (47.2 C) …"
Places that never needed air conditioners currently do. And according to some reports, hundreds of Canadians and Americans died because of June's extreme heat wave.
Outlook
"Some", The Day's TV anchor added, "even say this summer could be the hottest and driest in the millennium."
Prolonged severe droughts eventually can lead to severe food shortages and, when that happens, major economic instability soon follows and often civil unrest.
Photo Credits: Skull by Uphesh Manoush, License: CC0.
---
May 24, 2021 – More Weather Extremes
Is it yet another New Normal, this wild weather we keep experiencing?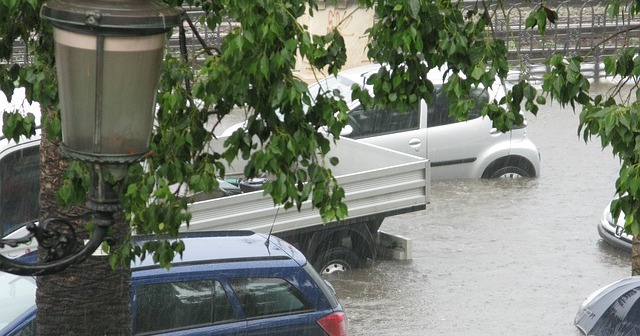 For the 7th year in a row, a subtropical storm with the potential of becoming a hurricane has formed in the Atlantic Ocean before the official start of hurricane season. So said ABC's Good Morning America TV show that aired on May 21, 2021. The storm was named Ana.
But even before Ana, too much rain and flooding already was a main concern in many parts of the Southeastern USA.
Out West
On the opposite coast, the so-called fire season has started early as well, exacerbated by abnormally dry conditions. How dry is it?
America's National Drought Mitigation Center (NDMC) closely monitors the weather, and its reports are not pretty.
Due to serious lack of snow and rain, the NDMC said that in some parts of the region, "there are increasing reports of reduced pasture forage, livestock requiring supplemental feed and/or being sold off, and some reports of livestock mortality."
The American Great Plains
However, "The High Plains Region was a tale of two extremes." Part of the High Plains, a subregion of the Great Plains, "saw widespread heavy precipitation" while other places had little rain.
On February 18, 2021, The Online Farm Journal, AGWEB, posted an article titled 2021: A Drought Year Like No Other!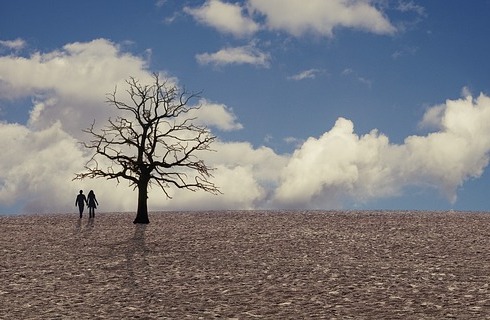 In it, atmospheric scientist Eric Snodgrass said,
"Over the last 20 years, we've never seen a drought situation looking like this through February. There's extensive drought in the Northern Plains. There's exceptional drought in the four-corner states. But there's little drought in the eastern half of the U.S."
After February, conditions went from bad to worse.
"The period of January to March 2021 was the driest in 126 years for North Dakota," the Successful Farming website reported on April 12, 2021. And, by latter May central North Dakota had slipped into NDMC's highest drought classification. In doing so, it joined several southwestern states.
If the severe drought goes on for years, the devastating impact should not be much of a surprise. The North Dakota Studies Gov website graphically describes what happened there roughly 80 to 90 years ago.
Most of North Dakota suffered serious drought during the 1930s. … Crops dried up, and hay would not grow. … Because there was no rain to wash away the grasshopper eggs, many farm crops were completely destroyed by clouds of grasshoppers. The grasshoppers were so hungry that they ate brooms and clothes on the clothesline once they had finished with the crops. "
Photo Credits: Flooding, License: CC0 ; Drought by Geralt, License: CC0.
---
May 10, 2021 – Another Cyber Attack
On May 9, 2021, Politico reported on its website this headline No restart yet for pipeline shut by cyberattack; gasoline prices climb.
Politico and others said ransomware was also involved. That makes recovery more difficult since software is digitally kidnapped by an encryption process and the attacker refuses to release it until specified terms are met.
While this incident is fresh on everyone's mind, we are republishing an item about cyber warfare that first appeared here 5 years ago.
March 2, 2016 – Cyber Warfare and Avenging Worms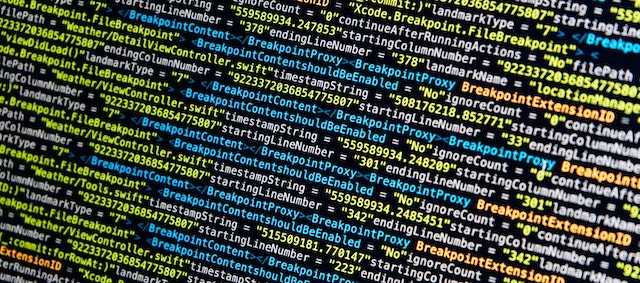 Nuclear warfare is so last century. Helping to drive home the point … the New York Times newspaper reported, "… American investigators concluded that the attack in Ukraine on Dec. 23 may well have been the first power blackout triggered by a cyberattack …"It's not the first incident of cyber warfare. Nor will it be the last, as it provides the attacker some compelling advantages like virtually untraceable anonymity. Or so says well respected investigative journalist, Ted Koppel, anchor of ABC TV's Nightline until he left it in 2005.
Gridlock Redefined
Since then, Koppel completed a best-selling book. Released on October 27, 2015, it goes by the title of Lights Out: A Cyberattack, A Nation Unprepared, Surviving the Aftermath. The book is chocked full of scary stuff drawn from his own observations, opinions of numerous top experts, and actual experiences. According to him, Washington DC could be brought to its knees without a single nuclear tipped missile being fired. Any highly technologically dependent nation can be, for that matter.
He wrote that the nuclear deterrent — mutually assured mass destruction — proved quite effective in the second half of the last century at preventing all out war between major powers. But in the 21st century, software programming methods, readily available to even rogue nations and terrorist groups, have shredded the rules of modern warfare.
Two Firsts
The book stated that America was the first to detonate an atomic bomb. She, apparently aided by Israel, is also widely credited with another first – a nation to nation cyberattack. The U.S. is said to have utilized Stuxnet, a sophisticated well-placed digital worm, to damage Iran's nuclear facilities.
Open to All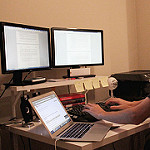 America's friends and enemies alike wasted little time in demonstrating that they too are able to plant computer viruses, worms, trojans, and blended threats by doing just that. Much of the time these have been deliberately designed to act as a warning to their target rather than it being extremely harmful.
The New York Times March 1st article began by saying the U.S. government has warned, "the nation's power companies, water suppliers, and transportation network that sophisticated cyber attack techniques used to bring down part of Ukraine's power grid … could easily be turned on them"
Koppel also pointed out what world leaders already knew — zapping the power grid in places like France, Canada, or the U.S.A. goes well beyond being a nice revenue boost for candle makers.
Potential
Koppel's Lights Out book reminded folks that a power outage, in America, caused by a natural disaster is typically limited to part of a region. But if giant custom built one-of-a-kind power transformers across the the country are destroyed by cyberattack, don't expect the power to be restored in days, weeks, or months. The book also refers to a U.S. congressional commission report which chillingly estimated,"that only one in 10 of us would survive a year into a nationwide blackout, the rest perishing from starvation, disease, or societal breakdown."
That is if foreign troops do not invade in the meantime.
Photo Credits: Coding by Alexander Sinn, License: CC0; Programming by Josh MacDonald, License: CC BY 2.0.
---
January 17, 2021 – United Kingdom, or Not?
American primetime news in early January has been dominated by Covid-19 statistics or events related to its national election. Once again, other major news received precious little attention in the USA. One of them is Brexit.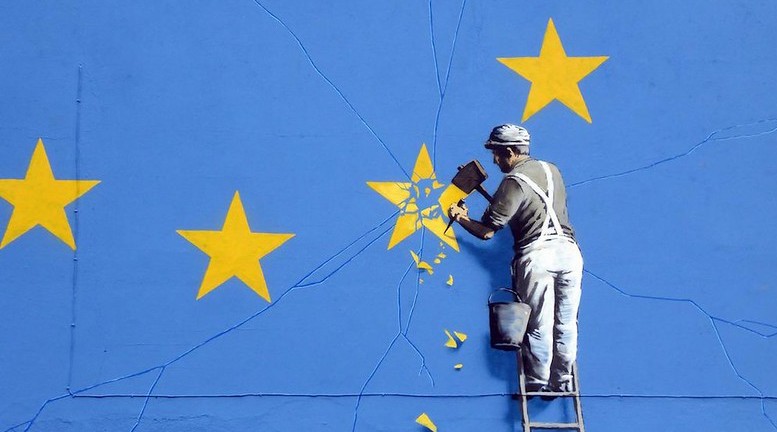 The breakup between the United Kingdom and the EU has formally concluded. Brexit became a stark reality on January 1, 2021.
Custody Not Settled
Wales, Scotland and Northern Ireland, along with England herself, currently make up the UK. But, for some their status is still a burning question. Take Scotland, for instance.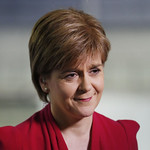 Newsweek magazine posted an article on December 31, 2020 titled, "Scottish leader tells EU 'Scotland Will Be Back Soon', Renewing Talks of Independence". In it, the magazine stated,
"Recently, 15 polls have shown that a majority of Scottish voters support leaving Great Britain."
January 3, 20202, BBC News said that a UK wide referendum about Scotland's status is not planned in "Boris Johnson says indyref vote should be once-in-generation". However, could Scotland hold its own vote? Some caution that's not as simple as it might seem.
Celtic Union Proposed
The Irish Times on December 28, 2020 posted Brexit: Scotland is the key to what happens with Northern Ireland. The Irish Times said,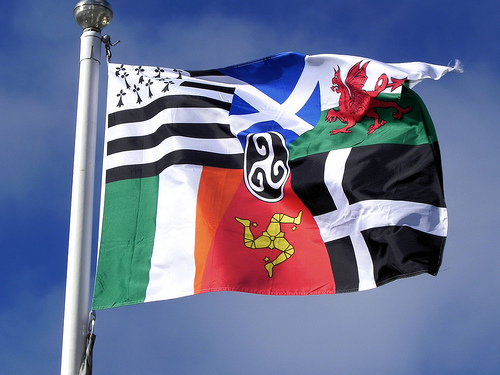 "An independent Scotland … would also leave Northern Ireland out on a limb … the possibility of the three nations that support EU membership coming together to form an arrangement between Scotland, Ireland and Northern Ireland could be a worthy alternative."
Increasingly, calls for independence are being heard in Wales as well. Read the December 11, 2020 BBC News article, "Plaid Cymru pledges independence vote if it wins Seneed election. The Welsh parliament is known there as the Seneed.
Trade Nightmare
Trade has bogged down between the UK and Europe. Both Covid-19 directives and the Brexit deal are blamed.
Unless resolved quickly, 2021 distribution chain issues and other trade headaches clearly threaten to give the UK Celtics independence drive significantly more traction.
Watch what happens.
Photo credits: Dunk's photo of picture by Banksy, License: CC BY 2.0 ; Photo of Scotland's First Minister courtesy of CBI (Confederation of British Industry) ; a Celtic Flag courtesy of An Sionnach Fionn Irish Culture website.
---
December 16, 2020 — 2020 Wraps Up
This is an extraordinarily significant time in several ways. Virtually everyone knows about Covid-19. However, that's not the only thing going on. And, for some, the recent non-pandemic news is not all bad.
Europe and Asia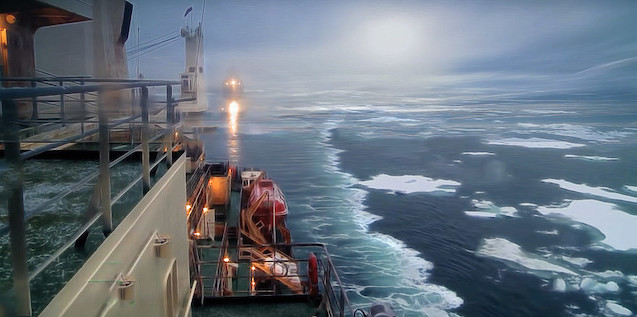 On December 13, 2020, USA's PBS TV informed viewers that as the arctic's sea ice melts a shipping shortcut, known as the Northern Sea Route, is opening up in a major way between Asia and Europe.
Skirting the Russian Territory of Siberia, it is 40% shorter than going through the Suez Canal and 60% shorter than the route around the South African Cape of Good Hope.
Expect the quite substantial reductions in time and expenses to economically benefit both regions.
The USA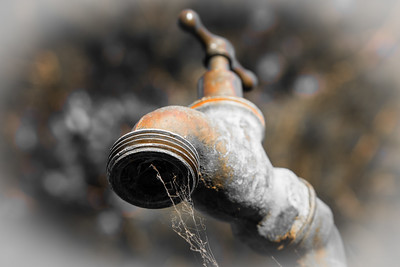 America is facing events of a less positive kind.
The New York Times posted an article on October 15, 2020 that read, Nearly Half of the U.S. Is in Drought. It May Get Worse. Months earlier USA Today wrote, Megadrought' emerging in the western US might be worse than any in 1,200 years. Megadroughts are intense droughts lasting a decade or longer.
The country's ability to feed itself and produce food for export is under attack in other ways too.
On October 23, 2020, National Public Radio website wrote, 1st 'Murder Hornet' Nest In U.S. Is Found In Washington State. These Asian Giant Hornets decimate bee colonies so critical to crop pollination.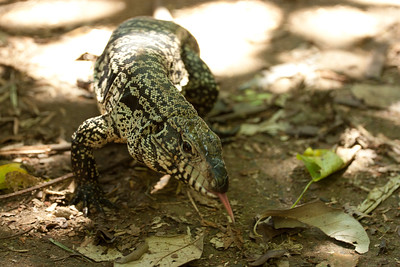 And on December 7, 2020, CNN published an article with the following headline, Tegu lizards: An invasive species of giant lizard has been making its way through the Southeast. These critters from South America can grow to four feet long; and they devour ground nesting bird eggs, like those of quail and turkeys, as well as fruits and vegetables.
Photo Credits: Northern Sea by Jarr1520, License: CC BY-NC 2.0 ; Dry Faucet by Steve Dorman, License: CC BY-NC 2.0 ; Tegu by S-t-v, License: CC BY-NC-SA 2.0.
Other EU News and Other North American News
---
October 29, 2020 — Two Weeks in History
While America's eyes have been laser focused on its 2020 national election campaign, significant events have occurred elsewhere. Look what has happened the last couple of weeks of October.
Middle East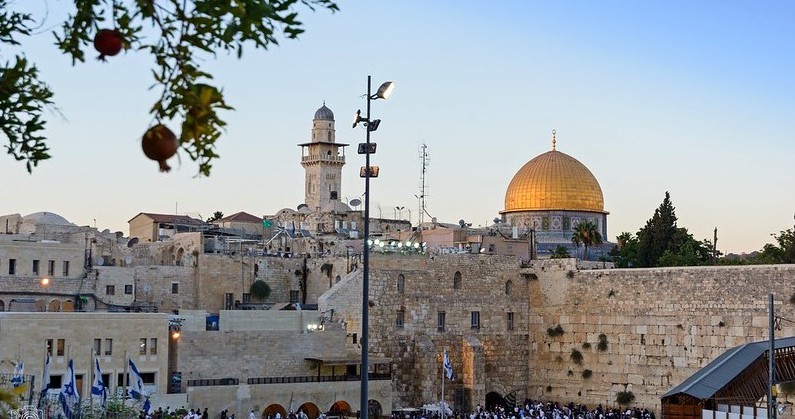 On October 23rd, Sudan became the third Arab nation to sign a 2020 agreement with Israel referred to as the Abraham Accords. These three join Egypt and Jordan in bringing the total to five so far to sign any deal.
Jews and Middle Eastern Arabs commonly acknowledge Abraham as the ancient father of their peoples, but each traces their lineage though a different son. Abraham is also greatly revered as a prophet of God by both Judaism and Islam.
Elsewhere, political developments have been decidedly different.
Europe
Since October 16th tensions have ratcheted up between currently nominally Christian Western Europe and the Muslim world.
That was the day a Muslim extremist decapitated a French teacher, Samuel Paty. He'd shown his students cartoons said to be mocking Islam's founder Mohammed. They were in a French satirical magazine, and the high school class was on free speech. These are the very same cartoons that led to the 2015 attack on the magazine's headquarters.
On October 24th, France recalled its Ambassador from Turkey. Anti-President Macron protests erupted in multiple predominately Muslim countries.
On October 27th, DW News covered this and more in "France Muhammad cartoon row: what you need to know". However, that was before the magazine's publisher released the October 28, 2020 issue with a caricature of Turkish leader Erdogen on its cover.
On October 29th, apparently in retaliation, another Muslim extremist killed several people and injured others at a Catholic church in the French city of Nice.
DW TV News noted it occurred just before a major Catholic holiday. It's the three day period known as Allhallowtide and is dedicated to remembering all dead Catholics. Halloween (aka Hallow Eve or All Saints Eve) begins the observance.
Photo Credit: Jerusalem by Jennifer Stahn, License: CC BY-NC 2.0.
Other Middle East News and Other EU News
---
September 01, 2020 — Coinage No More?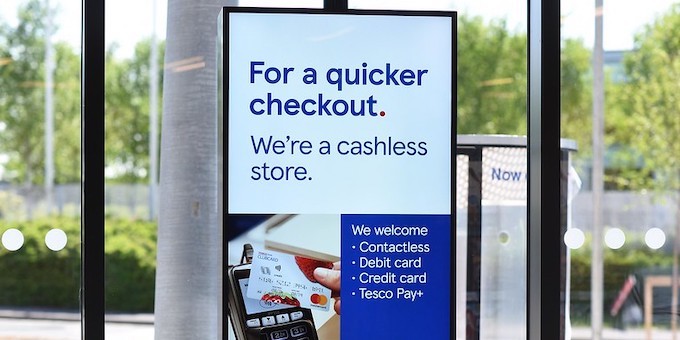 One trend that is slowly sneaking up on us is the move toward a cashless society. That means money is exchanged and recorded only in an electronic digital form.
It has some very attractive aspects and is already much more of a reality than many of us realize.
Credit or debit cards, online and mobile banking, Tesco Pay+, Google Pay, or Apple Pay are all types of cashless monetary transactions. These may offer rewards or discounts and do, at the very least, make shopping or banking easier.
Safety also contributes to the cashless appeal. When fewer people carry cash in their wallets, in-person robberies decline. However, as with anything, greedy unscrupulous people will find a way to wrongly exploit even a fully digital monetary system.
Solely Digital
A study into which nations are winning the cashless race was done by Forex Bonuses. It says,
"Coming out on top is Canada, where an estimated of 57% of transactions are cashless … Next on the list are Sweden and the United Kingdom … France, the United States, and China are not far behind when it comes to cashless payment."
EU Digitally Beefs Up
The EU plans to radically modify that equation and soon.
On July 2, 2020, US News and World Report republished a Reuters article titled, " EU banks to take on Visa, Mastercard with new payment system". It is projected to be functioning in 2022.
According to Reuters, the stated goals are,
"to fully digitalize a region where half of all retail payments are still in cash." and to "… to become a new standard means of payment, offering a card for consumers and retailers across Europe …"
Reuters added,
"European Union policymakers and central bankers have long sought a "home grown" rival to take on Mastercard and Visa from the United States, and more recently tech giants like Alipay and Google."
The EU payments plan won't just be limited to credit cards.
"It will cover all types of transactions including in-store, online, cash withdrawal and 'peer-to-peer'".
That makes it very attractive for anyone residing in Europe or wanting to conduct business there.
Photo Credit: Tesco PLC, License: CC BY-NC-SA 2.0.
Other Global News and Other EU News
---
August 18, 2020 — Britain's Current Troubles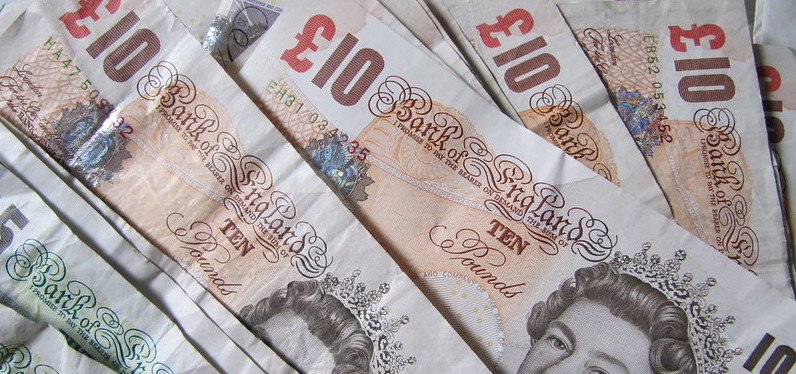 On May 7, 2020, CNN posted an article with the headline, "The UK economy is heading for its worst crash in 300 years". CNN stated a recent forecast from the Bank of England indicated it could happen.
"The central bank said Thursday that the British economy could shrink by 14% this year. That would be the biggest annual contraction since a decline of 15% in 1706".
Bloomberg's August 11, 2020 article titled, "UK's Worse Slump in Europe Raises Pressure to Sustain Rebound" included the final quarterly GDP figure.
"Gross domestic product plunged 20.4% in the second quarter… roughly double that of Germany and the U.S."
Other Worries
According to Bloomberg,
"The country also has Europe's highest death toll from the coronavirus, and probably has the worst downturn of any major economy worldwide."
UK's June output showed a substantial rise of 8.7%. However, the article also referred to "worrying signs that the upturn could soon run out of steam".
And on top of all of that, hopes of London reaching an acceptable Brexit deal by the end of 2020 with the EU, regarding trade and other issues, look rather dismal at this point.
Boomberg added,
"Chancellor of the Exchequer Rishi Sunak acknowledged that more pain is to come."
Photo Credit: UK Pounds by Howard Lake, License: CC BY-SA 2.0.
Related article: Brexit and Modern Day Ephraim
---
June 17, 2020 — Technology Gone Rogue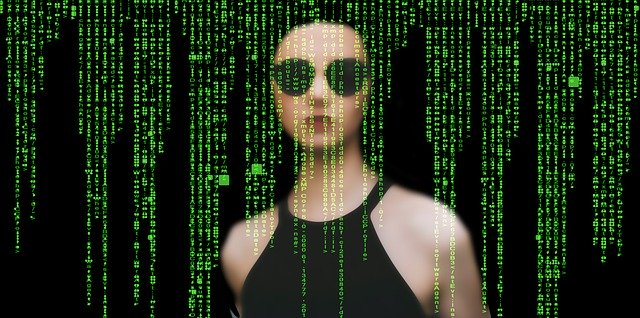 If you've never heard of the word deepfake, don't feel bad. After all, the term has only been in use since 2017.
In January 2019 CNN Business published a page dedicated to the dangers of deepfake videos. At the top is a section heading, "When seeing is no longer believing". The page cautioned,
"Deepfake technology could change the game … anyone could have the ability to make a convincing fake video, including some people who might seek to "weaponize" it for political or other malicious purposes."
Malicious Intent
In 2020, deepfake programs – often used to alter photos or recordings to seriously damage a group or individual's reputation – are popping up all over the Internet.
The New York Times posted an article in August 2019 titled, "This Video May Not Be Real". The Op-Ed starts with a video clip demonstrating just how clever video fakes can be.
Julie Smith, university professor and author of "Master the Media: How Teaching Media Literacy Can Save Our Plugged-In World" says,
"If a clip we see gives us a strong emotional response, that's our first clue to check it for authenticity."
But, knowing human nature, few people will bother to do that.
And, some experts say there may soon be no way to use technical means to tell a fake from a real recording. The fake will be that good.
More on deepfake's current status was covered in a Washington Post article, dated June 12, 2020, titled, "Top AI researchers race to detect 'deepfake' videos: 'We are outgunned'"
Goodbye Trust
According to Claire Wardle, author of the New York Times Op-Ed piece,
"The real danger of fakes — deep or shallow — is that their very existence creates a world in which almost everything can be dismissed as false."
Clearly, that is a dysfunctional state.
Photo credit: Matrix by Gerd Altmann, License: CC0.
---
May 8, 2020 – Lessons to Learn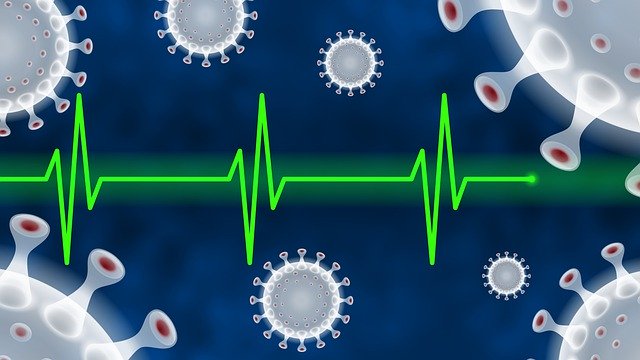 Washington DC TV station WTOP News and other news media posted, on April 4, 2020, an article titled, "A classic 'Twilight Zone' episode warns us how not to behave during a pandemic." The article early on says,
"If life during the Covid-19 pandemic makes it seem like you've entered "The Twilight Zone," that seminal sci-fi series about dread and paranoia, than you're more right than you realize. On March 4, 1960, it aired a classic episode that's a cautionary tale about how social order can quickly break down when an unseen threat causes fear to go viral."
The Twilight Zone season 1 episode 22 show was named, "The Monsters are Due on Maple Street". However, unlike the 1960 television program, the current pandemic, food shortages, and the fear people feel are all very real.
Blame Game
On March 16, 2020, the Brookings Institute posted its article called, "Lessons from past pandemics: disinformation, scapegoating, and social distancing." It said,
"One common element across historical pandemics is widespread disinformation, and COVID-19 has already spawned an impressive crop of conspiracy theories. Widespread panic, especially when it involves a disease with unknown and lethal consequences, lends itself perfectly to fringe notions reinforcing already-held world views."
Nations blame each other and, within them, people tend to be targeted if they don't look, or think, or worship exactly the way everyone else near them does. It's not a great time right now, for instance, to be an Asian in parts of Europe or a Muslim in a predominately Hindu India.
The Brookings Institute added,
"The most notorious historical parallel was the massacre of Jews in Western Europe during the Black Death, with suspicions of well-poisoning resulting in mass murder across several hundred communities."
Don't Deflect, Reflect
The fictional Maple Street story shined a light on how easily our minds can lead us to wrongly turn on someone else with tragic consequences.
Charlie Campbell, author of the book, "Scapegoat: A History of Blaming Other People," explains that from the beginning humankind has always blamed their action on others. He stated,
"… it's just an inbuilt system we have to deflect guilt elsewhere and make it easier to live the unexamined life. But now it's working overtime; nothing is our fault, it seems. … Whatever's wrong with us, there might not be a cure, but there's always a culprit."
Campbell continues:
"Man has achieved so much … We are taught all about these achievements but rarely about man's stupidity and the ways in which he deceives himself."
People like to joke there is no cure for 'stupid', but actually, there is. For starters, humankind must begin to look within and see ourselves more clearly.
Image credit: Corona by iXimus, License: CC0.
---
Other News
Africa and Asia ◆ Environment ◆ Europe ◆ Global ◆ Health ◆ Middle East ◆ North America