The decision of the UK to leave the EU has already cost the job of two prime ministers in roughly 3 years, David Cameron and Theresa May. And mere days after Boris Johnson became number three, his tenure as UK's prime minister was already in jeopardy.
Prime Minister Johnson championed the option of a 'No-Deal' as a strong UK tool in negotiations with the EU. He also obtained the Queen's permission to suspend the UK Parliament for 5 weeks from September 10th to October 14th.
These two actions did not go over well with many in the deeply divided parliament. Quite a few members of his own party, the Conservatives, even chose to switch their party allegiance or be kicked out of it because their objections were that strong. And, now the Conservatives no longer have a governing majority.
BBC News wrote about the second move in an August 31, 2019 article titled "Parliament suspension: Thousands protest across the UK"
Other UK Reactions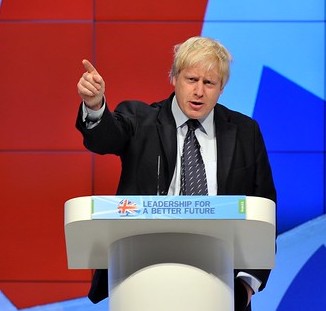 Some felt his two strategies backfired bigtime and he had no recourse but to call for a snap general election. Others saw it differently and claimed a new national election was really the Prime Minister's goal all along. But, for that the PM still needed parliament's votes.
One TV news commentator stated that the only option remaining open to the PM to stop a bill to prevent a 'No-Deal' was to "advise" the Queen to withhold her 'Royal Consent'. That blocks a bill from progressing and a stronger withholding of 'Royal Assent' can veto one in some circumstances. But, the 'Royal Assent' has not been withheld for centuries.
On September 4th, a motion calling for a new election on October 15th was defeated. However, the House of Commons, passed a bill to ask the EU for another extended deadline. The bill was worded in such a way to also essentially thwart the PM's No-Deal option. The next steps are for the other chamber, the House of Lords, to take a vote on it and, if passed, for the Queen to give her 'Royal Assent'.
Update 9-6-2019: The bill to request an extension passed in the House of Lords also.

Update 9-10-19: Bill to request an extension received Queen's assent, and Parliament is in recess — has been suspended— until October 14th.
This, remember, is all transpiring with only 8 weeks before the current Brexit deadline of October 31st.
Photo Credits: UK Parliament Building by Dan Forest, License: CC BY-NC 2.0; Prime Minister Johnson by Óglaigh na hÉireann, License: CC BY-NC 2.0.
To understand why this is happening from a biblical perspective, read Brian Orchard's January 11, 2019 Blog.