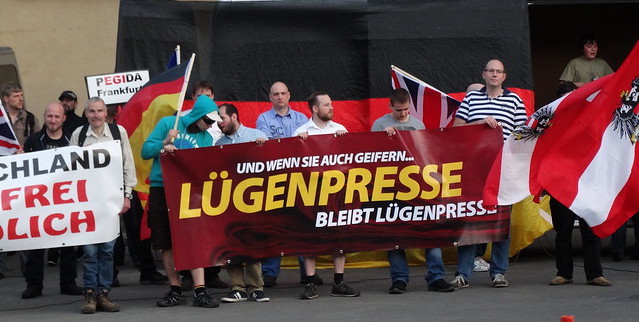 In early September Germany elected it's first neo-Nazi mayor, Stefan Jagsch. Sure, the town is very small and there were no other candidates. But many Germans were quite concerned anyway — given the stunning rise to power by Hitler and his Nazi's early in the last century.
The Day, a German TV news show, told viewers on Monday September 9, 2019 that Jagsch is from Altenstadt-Waldsiedlung, a place slightly north of Frankfurt in the state of Hesse. He is with the NPD, it added, which is considered an "extreme right wing" party quite similar to the old Nazis.
The National Democratic Party of Germany
One of the program's reporters stated that,
"Berlin authorities have twice sought and failed to ban the NPD as a threat to Germany's democratic order."
But, according to a DW News article titled, Germany: Neo-Nazi politician to be voted out after outcry", Germany's Constitutional Court didn't ban the NPD (National Democratic Party of Germany) in 2017 because it decided "the NPD was too weak to endanger democracy".
That is strikingly similar to what was said about the Nazis in the latter 1920s.
Legal Fight Brewing?
Moderate Germans take no comfort from the fact that an extreme right fascist party has governed its close neighbor Hungary since 2010. And, other nearby neighbors Poland, Czechoslovakia, and Austria have, at least, flirted with the idea.
Due to the swift negative reaction in other parts of Germany, the town council, which unanimously elected Jagsch, apparently had second thoughts. But, so far, they have not rescinded their move. In fact, the DW News article stated,
"Not all on the local council appeared to regret their decision."
Also, apparently Jagsch does not plan to step down without a fight.
Photo credit: Stefan Jagsch in 2015 by Oppostion 24, License: CC BY 2.0.