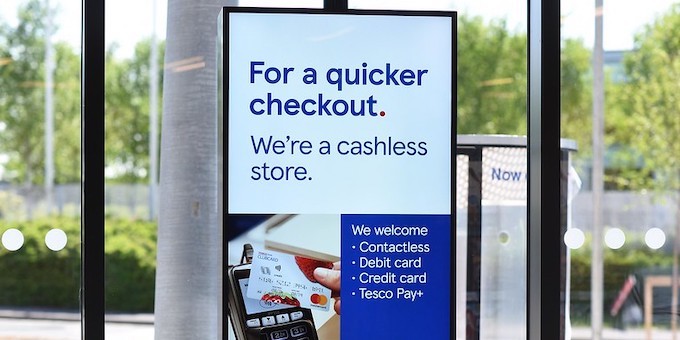 One trend that is slowly sneaking up on us is the move toward a cashless society.
It has some very attractive aspects and is already much more of a reality than many of us realize.
Credit or debit cards, online and mobile banking, Tesco Pay+, Google Pay, or Apple Pay are all types of cashless monetary transactions. These may offer rewards or discounts and do, at the very least, make shopping or banking easier.
Safety also contributes to the cashless appeal. When fewer people carry cash in their wallets, in-person robberies decline. However, as with anything, greedy unscrupulous people will find a way to wrongly exploit even a fully digital monetary system.
Solely Digital
A study into which nations are winning the cashless race was done by Forex Bonuses. It says,
"Coming out on top is Canada, where an estimated of 57% of transactions are cashless … Next on the list are Sweden and the United Kingdom … France, the United States, and China are not far behind when it comes to cashless payment."
EU Digitally Beefs Up
The EU plans to radically modify that equation and soon.
On July 2, 2020, US News and World Report republished a Reuters article titled, " EU banks to take on Visa, Mastercard with new payment system". It is projected to be functioning in 2022.
According to Reuters, the stated goals are,
"to fully digitalize a region where half of all retail payments are still in cash." and to "… to become a new standard means of payment, offering a card for consumers and retailers across Europe …"
Reuters added,
"European Union policymakers and central bankers have long sought a "home grown" rival to take on Mastercard and Visa from the United States, and more recently tech giants like Alipay and Google."
The EU payments plan won't just be limited to credit cards.
"It will cover all types of transactions including in-store, online, cash withdrawal and 'peer-to-peer'".
That makes it very attractive for anyone residing in Europe or wanting to conduct business there.
Photo Credit: Tesco PLC, License: CC BY-NC-SA 2.0.