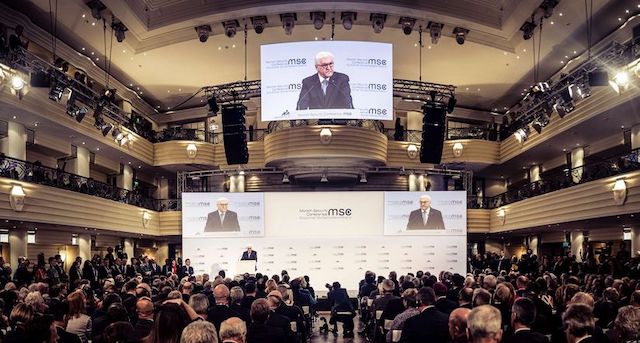 On February 14, 2020, the 2020 Security Conference began in Munich, Germany. German President Frank-Walter Steinmeier spoke about the state of international peace and security in his keynote address.
According to DW TV, He remarked,
"I would like to be able to say we, as a community of nations, have learned the lesson for eternity after 1945 …"
The year 1945 marks the end of the horrors of World War II and the rocky period leading up to it.
Reuters summarized some of the key points of his speech in its February 14, 2020 article titled, "U.S., China, Russia making world more dangerous: German president"
Current Outlook
In his address, President Steinmeier specifically reprimanded China, Russia, and the United States for putting national interests first in a quest to be "Great Again — even at the expense of neighbors and partners".
According to DW's Chief Political Correspondent, Melanie Crane, the President added that Germans also "tend to put our interests first and could do with a great deal more humility, curiosity, and the ability to see things through the perspective of others."
Crane indicated this "Me First" point of view predominates much of global thinking. It is also diametrically opposite to treating your neighbor just as you would like to be treated.
She cited the 2020 Pew Research Survey on NATO that shows now fewer than 40% of people, polled in 16 NATO member countries, favor sending their nation's army to defend an ally if Russia should attack.
Keynote photo courtesy of 2020 Munich Security Conference.